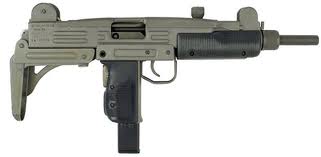 The Uzi (officially cased as UZI) is a related family of open bolt, blowback-operated submachine guns. Smaller variants are considered to be machine pistols.
reference
Edit
http://en.wikipedia.org/wiki/Uzi
famous-guns.com
Ad blocker interference detected!
Wikia is a free-to-use site that makes money from advertising. We have a modified experience for viewers using ad blockers

Wikia is not accessible if you've made further modifications. Remove the custom ad blocker rule(s) and the page will load as expected.